Student Information & Services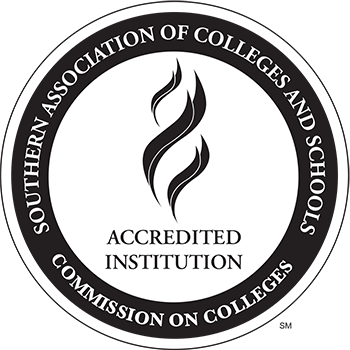 Mississippi Delta Community College is accredited by the Southern Association of Colleges and Schools Commission on Colleges (SACSCOC) to award associate degrees. Degree-granting institutions also may offer credentials such as certificates and diplomas at approved degree levels. Questions about the accreditation of Mississippi Delta Community College may be directed in writing to the Southern Association of Colleges and Schools Commission on Colleges at 1866 Southern Lane, Decatur, GA 30033-4097, by calling (404) 679-4500, or by using information available on SACSCOC's website (www.sacscoc.org).
---
PHYSICAL THERAPIST ASSISTANT
The Physical Therapist Assistant program is approved by the Southern Association of Colleges and Schools Commission on Colleges (SACSCOC).
The Physical Therapist Assistant Program at Mississippi Delta Community College is accredited by the Commission on Accreditation in Physical Therapy Education (CAPTE), 3030 Potomac Ave., Suite 100, Alexandria, Virginia 22305-3085; telephone: 703-706-3245; email: accreditation@apta.org; website: http://www.capteonline.org. If needing to contact the program/institution directly, please call 662-332-0675 or email cbell@msdelta.edu.
Graduation from a Physical Therapist Assistant education program accredited by the CAPTE is necessary for eligibility to sit for the PTA licensure examination which is required for practice in each state. Graduates may opt to obtain a temporary 90-day licensure to practice in Mississippi to use until the licensure exam is taken. Again, temporary licenses are optional, and you can seek more information about Mississippi Board of Physical Therapy licensure regulations and about the licensure examination dates and process on these two links:
https://www.msbpt.ms.gov/secure/index.asp
and
https://www.fsbpt.org
.
Applications for admission to Mississippi Delta Community College can be submitted in three ways:
Students should have their official high school and/or college transcripts mailed or hand-delivered in a sealed envelope with other documents required for admission.
Applications and other forms are available from the GHEC Counselors: Mrs. Cassandra Atley (662) 332-8250 or Mrs. Pam Venton (662)332-8205. The forms can also be printed from the MDCC website.
MDCC is an approved institution for providing educational training for veterans and GI Bill students. For more information, click here.
For complete admissions information click here.
---
Family Educational Rights & Privacy Act

The method with which Mississippi Delta Community College governs the distribution of student information is based on the Family Educational Rights and Privacy Act of 1974 or FERPA. This Act, as amended, established the requirements governing the privacy of student educational records in regards to the release of those records and access to those records. This Act is also known as the Buckley Amendment.
For complete information click here.
Academic advising is provided by GHEC counselors and instructors. Following advising, students will be given a check sheet/degree plan with graduation and transfer to a four-year institution as the end goal.
Student placement in English and Math classes is based on the following ACT sub scores:
Beginning English and Reading 1-13
Intermediate English and Reading 14-16
English Composition I 17+
Beginning Algebra 1-15
Intermediate Algebra 16-18
College Algebra 19+
Regular class attendance is expected of all students. Exceeding the allotted number of absences will result in a student being cut out of class. Students are allowed four absences in classes that meet twice a week and two in classes that meet once a week.
The Business Office is responsible for billing and processing of tuition and fee payments, third party billings, and the disbursement of excess financial aid and other funds.
The Business Office is located in the Boggs-Scroggins Student Center on the Moorhead campus. GHEC students can contact the Business Office by calling (662)246-6516 Monday -Thursday, 8:00 a.m. to 5:00 p.m.
For a complete fee schedule/payment listing, click here. Students can make online payments by logging in to their "My Banner" account.
MDCC Campus Police officers are on duty at all times at the Greenville Higher Education Center. The police office is located at the southwest corner of the one-story building. For police assistance contact (662)332-8305 or (662) 379-7305. In case of emergencies, please contact the Campus Police Emergency line at 662-246-8011.
If a student has a disability that qualifies under the Americans with Disabilities Act (ADA) and requires accommodations, he/she should contact the Office of Student Disabilities Services for information on appropriate policies and procedures.
Contact information
Darla Poole, MEd, NCC, CCC
Phone: 662-246-6361
Email: nfipps@msdelta.edu
Students may register for eLearning courses at the GHEC. eLearning courses are taught through Canvas at msdelta.instructure.com. For help navigating your eLearning course, contact the Office of eLearning at 662-246-6319.
For complete information click here.
Students should go to the following website to apply for financial aid:
Federal Student Aid: www.fafsa.ed.gov
State Aid: http://riseupms.com/state-aid/
For help with completing your FAFSA or general information about Financial Aid, contact Mrs. Cassandra Atley (662) 332-8250 or Mrs. Pam Venton (662)332-8205.
For complete information click here.
MDCC Alerts is the college notification system that sends instant alerts and time-sensitive messages via email and/or text to inform students of emergencies and campus closings. Registration is free and only takes seconds to complete. To register for campus alerts, text MDCCALERTS to the number 79516. To register online or if you need technical support for MDCC Alerts, click here.
There are a wide variety of activities available for students at the GHEC. Cookouts and ice cream socials are held at the opening of school, during Homecoming week and Spring Fest week. Certified Nursing Assistant students conduct an annual health fair for students, faculty, and staff. Phi Theta Kappa sponsors blood drives and programs on breast cancer and heart awareness. GHEC students may participate in all activities on the Moorhead campus also including sporting events, SGA events, homecoming activities, etc.
MDCC is committed to creating and maintaining a community where students, faculty, administration, and staff can work together in an atmosphere of mutual respect, functioning in one accord, with institutional policies and procedures. A student may use the procedures as outlined in the Catalog/Student Handbook for instructional and non-instructional complaints.
To submit a complaint, click here to complete the online Student Complaint Form.
While the College attempts to give students proper advice, the individual student is responsible for knowing and following the rules and regulations of the College, as well as her or his program of study.
Students may not withdraw from class until the announced 60% date. After that date, students should see their instructor for withdrawal procedures.
Those not completing proper withdrawal procedures will receive a failing grade.