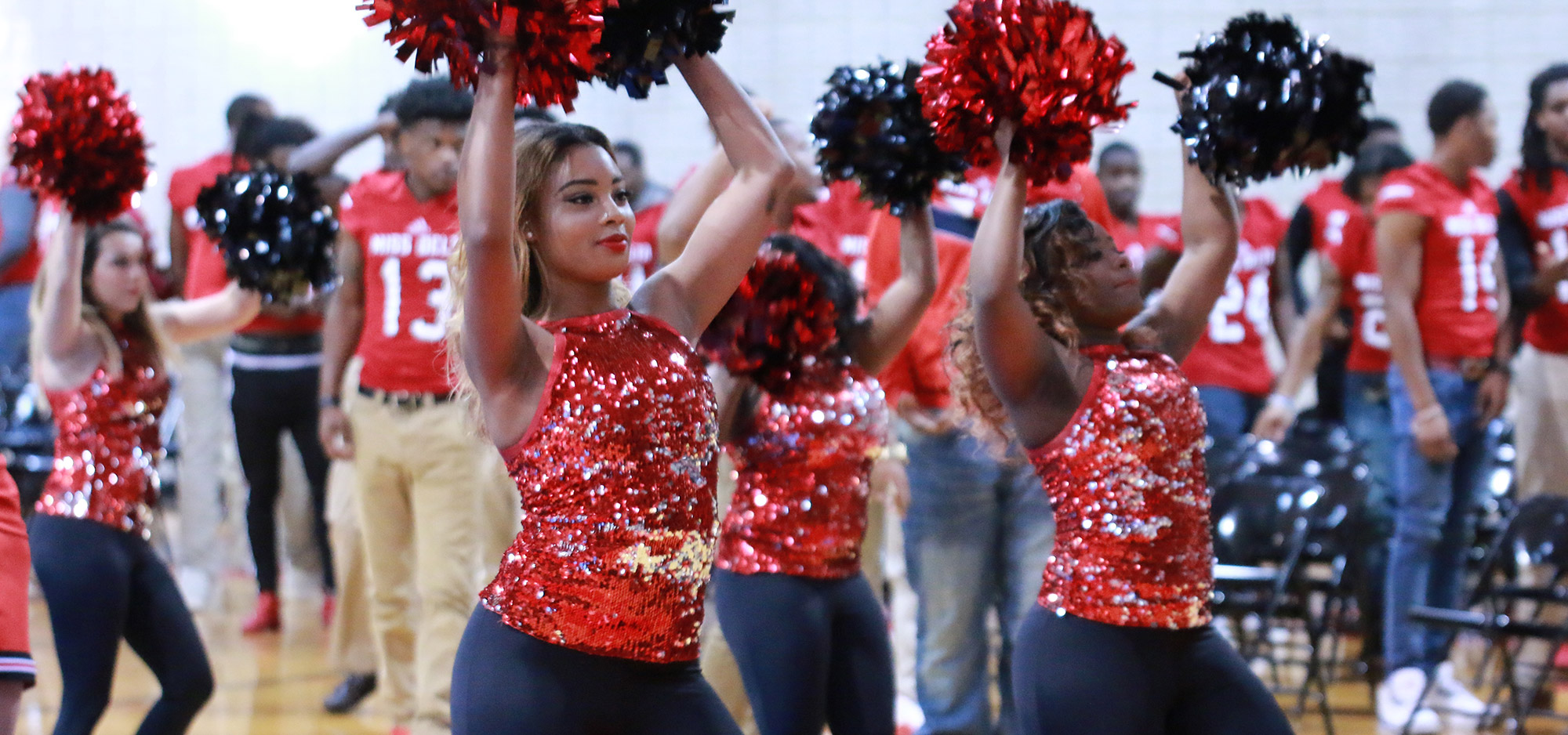 College experiences also happen beyond the classroom
Student Life
College experiences also happen beyond the classroom
Student Life
Student Life
So much of your college experience happens beyond the classroom, whether it's developing friendships in your residence hall, studying at the library, grabbing a sandwich at the Student Union or joining one of our many student organizations. All of these innovative programs, facilities and services are part of the Office of Student Services. Our goal is to support students throughout their college experience by creating a campus culture that engages all students and inspires them to change the world.
Most students involved in some healthy activities outside of class get more out of their college experiences. So get involved. Find an organization to join. Knock on the doors at your residence hall and meet your neighbors. Go to an event at the Vandiver Student Union. Go to the library and check out a movie. Move beyond the comfort zone of what you did before you came to college and see what happens. Studies have shown that students who are able to integrate their in-classroom and out-of- classroom experiences may reap greater benefits such as achieving higher grade point averages and graduating. Take advantage of all the opportunities and resources that Mississippi Delta has to offer.
Student Union
The Vandiver Student Union opened in 2016 and houses a student lounge, the Office of Student Services, a food service grill, game room, and a fitness room.
Student Life Activities
Student life activities are on 3 campuses – Moorhead (Main Campus), Greenville Higher Education Center (GHEC), and Greenwood Center and have over 15 clubs and organizations.
Need help getting there? MDCC has partnered with several local transportation agencies to provide a student shuttle service at a discounted price.