Message from the President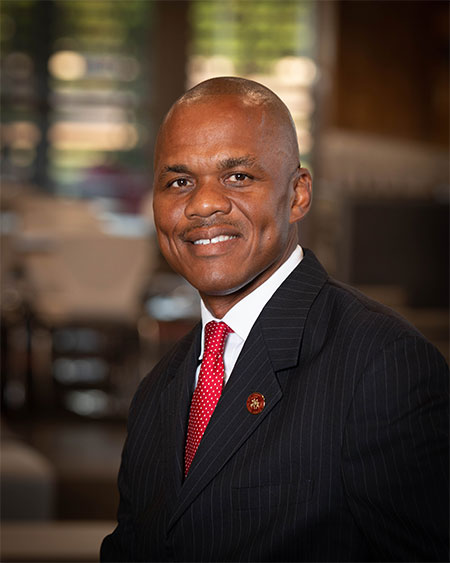 Welcome to the Mississippi Delta Community College website. This site is designed to help you discover the many educational opportunities offered by Mississippi Delta. The college was created in 1926 to serve the people of the Delta region of Mississippi. The official service area of the college includes Bolivar, Humphreys, Issaquena, Leflore, Sharkey, Sunflower, and Washington counties. However, the college serves students from all over the state of Mississippi and other states.
Mississippi Delta is a comprehensive community college which offers a wide variety of university transfer, career, and technical courses in day, evening, and online classes. We also offer workforce training, Adult Education/High School Equivalency classes and continuing education courses for local citizens. Mississippi Delta supports its students with a full range of student services including financial aid, counseling, career placement, and on-campus housing. Mississippi Delta instructors are well-trained professionals who are truly dedicated to the success of their students, both in the classroom and in their future careers. We offer quality, collegiate level courses in small classes with individualized instruction.
In addition to the main campus at Moorhead, Mississippi Delta Community College also offers classes at its off-campus sites in Greenville and Greenwood, as well as workforce training at the Charles W. Capps, Jr. Technology Center in Indianola. At the Greenville Higher Education Center Mississippi Delta partners with Mississippi Valley State University to offer students the opportunity to complete their four-year degree in one location. The Greenville Center also offers conference facilities for the use of business and industry in the Delta region.
Mississippi Delta is fully accredited by the Commission on Colleges of the Southern Association of Colleges and Schools. We have a statewide articulation agreement which guarantees the transfer of academic courses to all public institutions of higher learning in the state of Mississippi. I invite you to explore this website as you make your educational plans and please feel free to contact us if you need any additional information. I hope that you will allow Mississippi Delta Community College to serve your educational needs and help prepare you for a bright future.
Tyrone Jackson, Ed. D.
President