Student Information & Services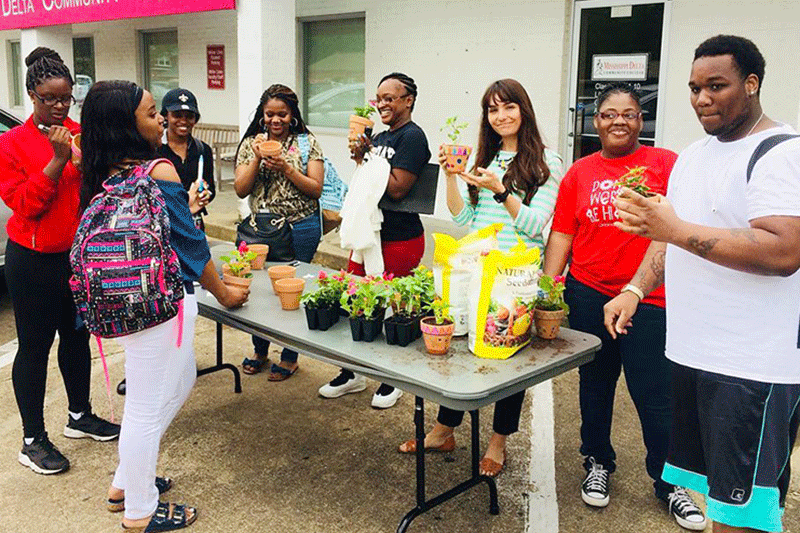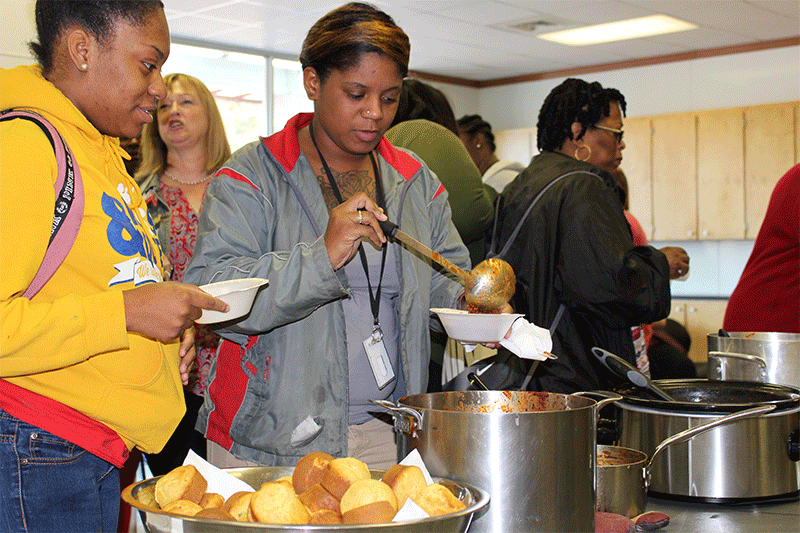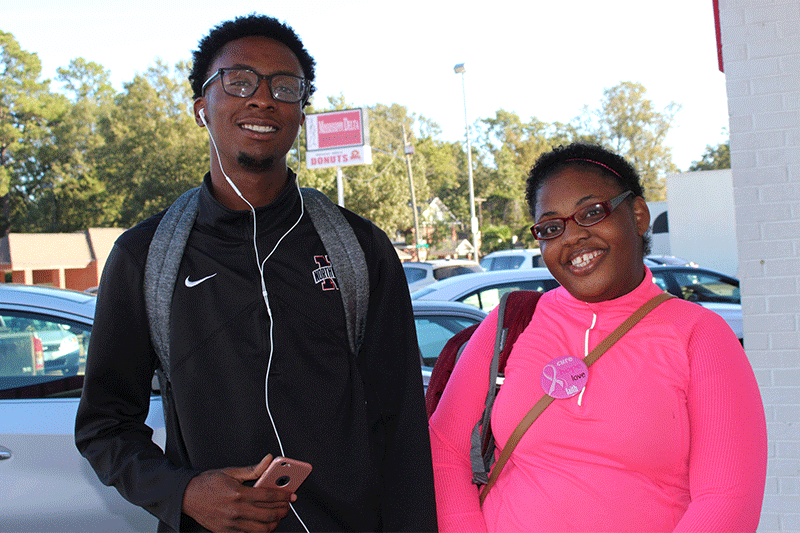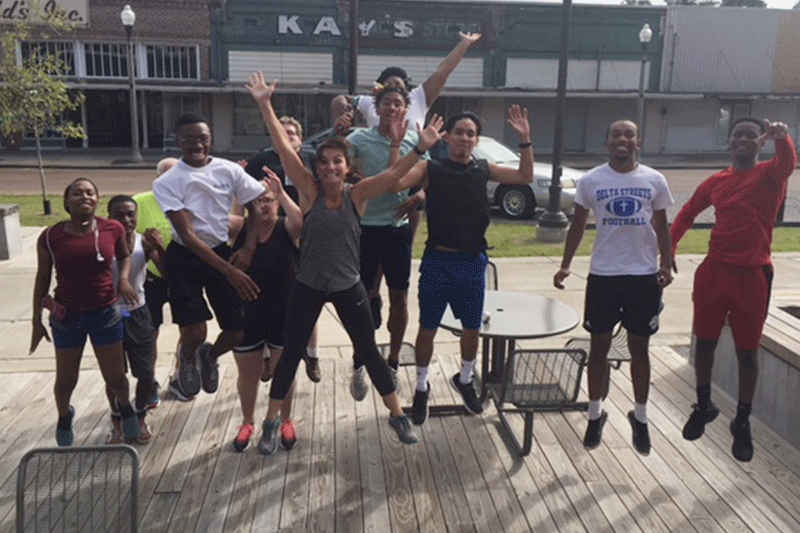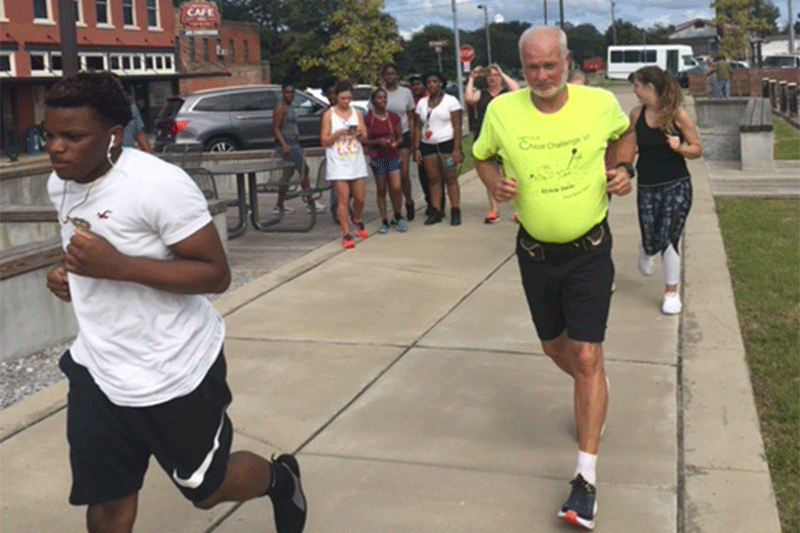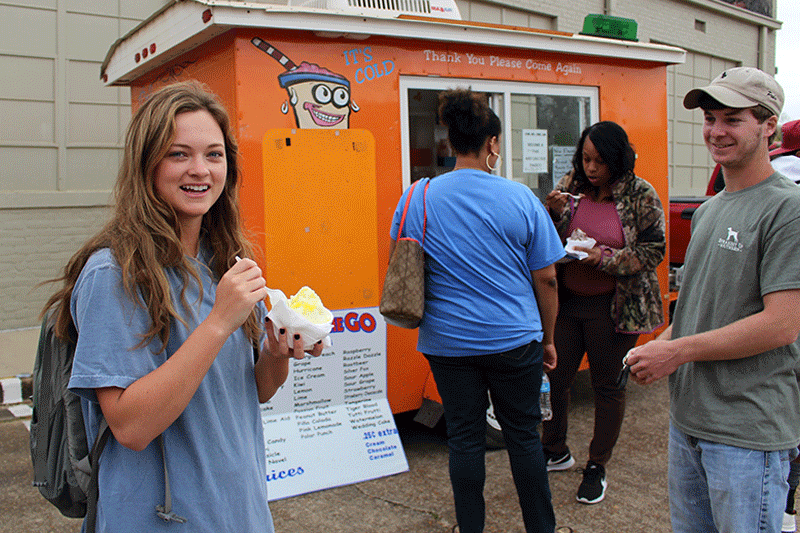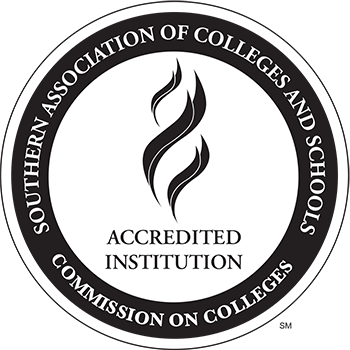 Mississippi Delta Community College is accredited by the Southern Association of Colleges and Schools Commission on Colleges to award the Associate of Arts Degree and the Associate of Applied Science Degree and Certificates. Contact the Commission on Colleges at 1866 Southern Lane, Decatur, Georgia 30033-4097 or call 404-679-4500 for questions about the accreditation of Mississippi Delta Community College.
Applications for admission to Mississippi Delta Community College should be submitted to the Registrar. It is the responsibility of the student to arrange to have his/her record of high school or college credits (mailed directly from the school to MDCC) and other documents required for admission submitted in advance of registration.
Admissions information may be obtained from Ms. Mary Joseph, Greenwood Center Director or Ms. Katie Jones, Counselor. Applications for admission and other forms and information are available through these contacts and can also be printed from the website.
MDCC is an approved institution for providing educational training for veterans and GI Bill students. For more information, click here.
For complete admissions information click here.
---
Family Educational Rights & Privacy Act

The method with which Mississippi Delta Community College governs the distribution of student information is based on the Family Educational Rights and Privacy Act of 1974 or FERPA. This Act, as amended, established the requirements governing the privacy of student educational records in regards to the release of those records and access to those records. This Act is also known as the Buckley Amendment.
For complete information click here.
Academic advising is provided by Ms. Katie Jones, Greenwood Counselor. After counseling, a check sheet/degree plan will be outlined with graduation and transfer to a four-year institution being the end goal.
ACT English and Math sub scores will be used for placement according to the following chart.
Beginning English and Reading 1-13
Intermediate English and Reading 14-16
English Composition I 17+
Beginning Algebra 1-15
Intermediate Algebra 16-18
College Algebra 19+
Class meets twice a week – 4 cuts
Class meets once a week – 2 cuts
Students may not withdraw until the announced 60% date. After that date, students should see their instructor about withdrawing from class. Those not completing proper withdrawal procedures will receive an F in the course.
The full campus bookstore is available to students via special delivery. The student provides a copy of their schedule stating book needs and supplies. Once Financial Aid is verified, the order is faxed and the order is delivered the same day.
The Business Office is the financial hub of Mississippi Delta Community College. This office is responsible for billing and processing of tuition and fee payments, third party billings, and the disbursement of excess financial aid and other funds.
The Business Office is located in the Boggs-Scroggins Student Center on the Moorhead campus. Office hours are Monday-Thursday, 8:00 am to 5:00 pm.
For a complete fee schedule/payment listing, click here.
In order to promote a safe, secure, and healthy work environment, an MDCC Campus Police Officer is on duty during all open hours. In case of emergencies, please contact the Campus Police Emergency line at 662-246-8011.
Click here for the catalog/student handbook
. This book contains complete information on policies regarding academics, programs, courses, grievance procedures, history of the institution, disciplinary action, and many other policies and procedures.
Mississippi Delta Community College offers academic, career, and personal counseling for students. Counseling supports the college's mission by helping to alleviate barriers to student success. Ms. Katie Jones serves as an on-site counselor to help with your needs.
Contact
Katie Jones, M.Ed. School Counseling
662-453-7377
kjones@msdelta.edu
For complete information click here.
The Culinary Arts Technology concentration provides a solid foundation in the methods and science of cooking through exposure to classical, American, and international cuisine, as well as the art of baking and pastries. Special emphasis is placed on culinary tools, equipment, techniques, and specialty ingredients. The heart of the Culinary Arts Technology program is hands-on lab instruction by a chef instructor in a commercial kitchen housed at the MDCC Greenwood Center. All students must wear appropriate chef's uniforms for all lab classes. Culinary Arts students may receive a technical certificate after successfully completing two years of CUT and/or HRT courses listed in the Culinary Arts curriculum.
Instructor
David Crews
dcrews@msdelta.edu
662-719-5274 or
662-453-7377
If a student has a disability that qualifies under the Americans with Disabilities Act (ADA) and requires accommodations, he/she should contact the Office of Student Disabilities Services for information on appropriate policies and procedures.
Contact information
Nakeshia Fipps
Phone: 662-246-6361
Email: nfipps@msdelta.edu
Students may register for eLearning courses at the GHEC. eLearning courses are taught through Canvas at msdelta.instructure.com. For help navigating your eLearning course, contact the Office of eLearning at 662-246-6319.
For complete information click here.
For help with completing your FAFSA or general information about Financial Aid, contact Ms. Mary Joseph, Greenwood Center Director or Ms. Katie Jones, Counselor. Ms. Jones holds Spring workshops to train students how to complete their FAFSA.
For complete information click here.
MDCC's Greenwood Center has a full service library to help with your research needs. Contact Ms. Audrey Beach or Ms. Merrie Knight in the library.
For complete information click here.
MDCC Alerts is the college notification system that sends instant alerts and time-sensitive messages via email and/or text to inform students of emergencies and campus closings. Registration is free and only takes seconds to complete. To register for campus alerts, text MDCCALERTS to the number 79516. To register online or if you need technical support for MDCC Alerts, click here.
Phi Theta Kappa is a non-secret national honor society for junior/community colleges.
Initial selection of candidates is made by a review of transcripts by society advisors. Candidates must meet all of the following criteria:
Must be a full-time or part-time student enrolled in a program of study leading to an A.A. degree, A.A.S. degree, or a Technical degree and have completed one or more semesters with at least 15 academic/technical hours earned credit (intermediate, developmental, and remedial courses will not be considered)
All students must have a cumulative grade point average of 3.5 or better on 15 semester hours
Transfer students must complete 15 hours through Mississippi Delta Community College before being considered for membership
Exhibit superior scholarship and leadership, and show evidence of good character
To remain in good standing, a student must maintain a 3.0 cumulative grade point average
Many Mississippi universities grant full or half-tuition Phi Theta Kappa Scholarships for transfer students!
Join in on the fun with a chili cook-off during homecoming week as well as other events.
Informative workshops for topics such as diabetes and heart disease are regularly offered.
MDCC is committed to creating and maintaining a community where students, faculty, administration, and staff can work together in an atmosphere of mutual respect, functioning in one accord, with institutional policies and procedures. A student may use the procedures as outlined in the Catalog/Student Handbook for instructional and non-instructional complaints.
To submit a complaint, click here to complete the online Student Complaint Form.
The Greenwood Center offers help with coursework through the use of peer tutors and Student Success. In addition, any student has access to NetTutor which is an online service offered to students free of charge through their Canvas account. Just click on the course with which help is needed, click on NetTutor, and get the help you need from a credentialed professional. Click here for tutorials and more information about NetTutor.