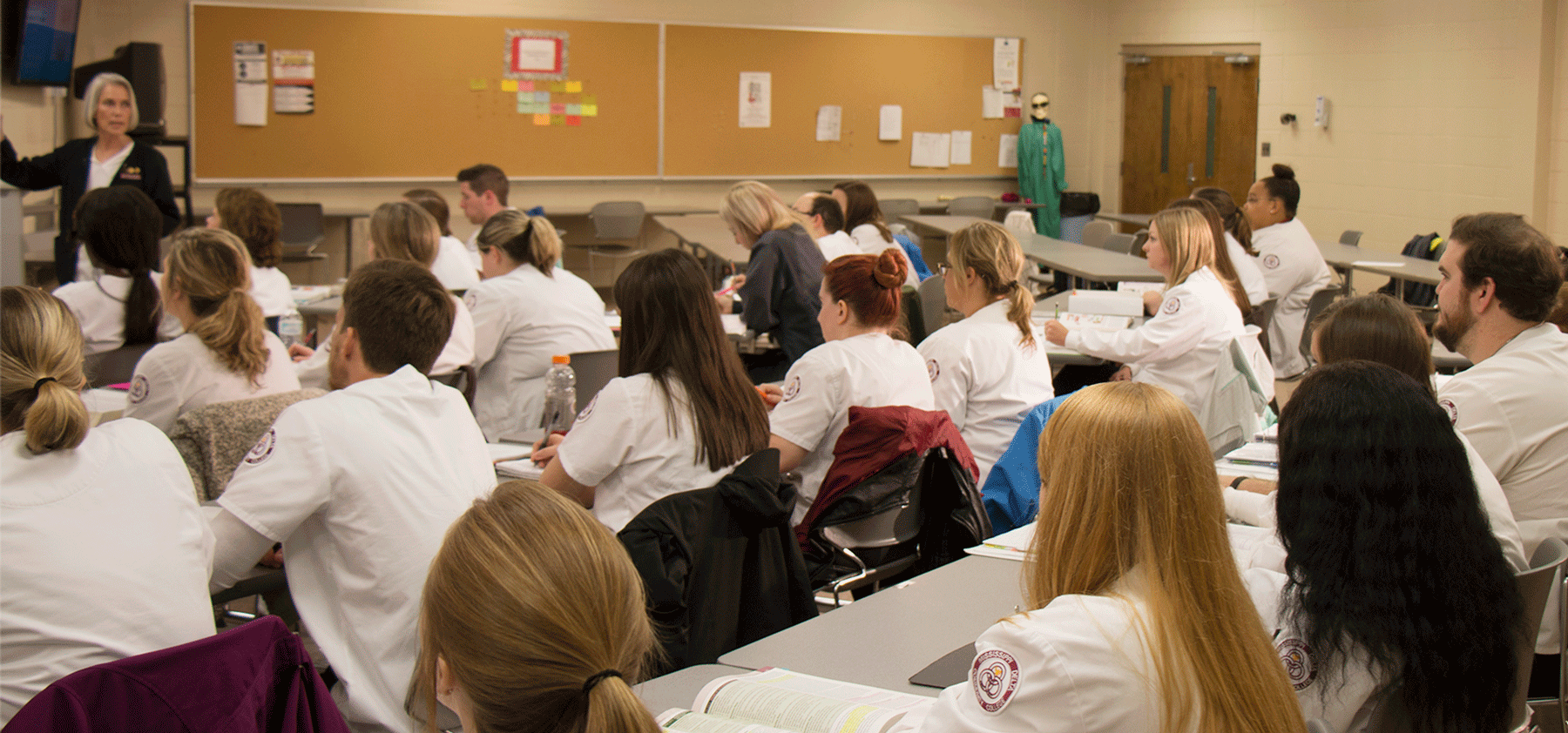 Start your career in Health Care
Associate Degree Nursing
Start your career in Health Care
Associate Degree Nursing
Associate Degree Nursing
The Associate Degree Nursing (ADN) Program is designed to provide educational opportunities to qualified students for a rewarding career that will help meet the expanding health care needs of the community. The program prepares the individual to practice as a Registered Nurse, according to the State of Mississippi Law. Graduates receive an Associate of Applied Science Degree and are eligible to take the National Council Licensing Examination (NCLEX) for licensure as registered nurses. Professional license requirements for Mississippi may be found here.
ADN graduates are prepared to practice nursing in a variety of health care settings. Graduates accept employment primarily in the surrounding geographic area of the college and earn competitive salaries.
What is Nursing?
Nursing is an art and science which utilizes the nursing process. The nurse provides care with compassion, caring, and respect for the rights of each client. Nursing practice involves assisting clients to meet basic needs by promoting optimal health and preventing illness throughout the life span. The nurse has multiple professional responsibilities and roles which include caregiver, advocate, educator, communicator, and manager of care. The RN also provides supervision for other nursing personnel such as licensed practical nurses and certified health care assistants. The nurse works in a variety of settings including, but not limited to, adult medical-surgical units, intensive care, pediatrics, gerontology, psychiatry, oncology, orthopedics, emergency care, cardiovascular, neurology, and education.
The Associate Degree Nursing Program prepares nurses at the basic level of entry for professional nursing practice. The curriculum is designed to prepare graduates to practice safe, effective nursing and function as team members after passing the National Council Licensing Examination for RNs (NCLEX-RN®). A registered nurse means that a person has graduated from an approved nursing program, passed the NCLEX-RN® examination, and is licensed by the state. The nurse practices within the legal and ethical rules and regulations established by the Mississippi Board of Nursing as determined by the Mississippi Nursing Practice Law (Nurse Practice Act).
Anyone interested in nursing should be organized, able to develop therapeutic interpersonal relationships, function well under pressure, and handle emergency situations calmly.