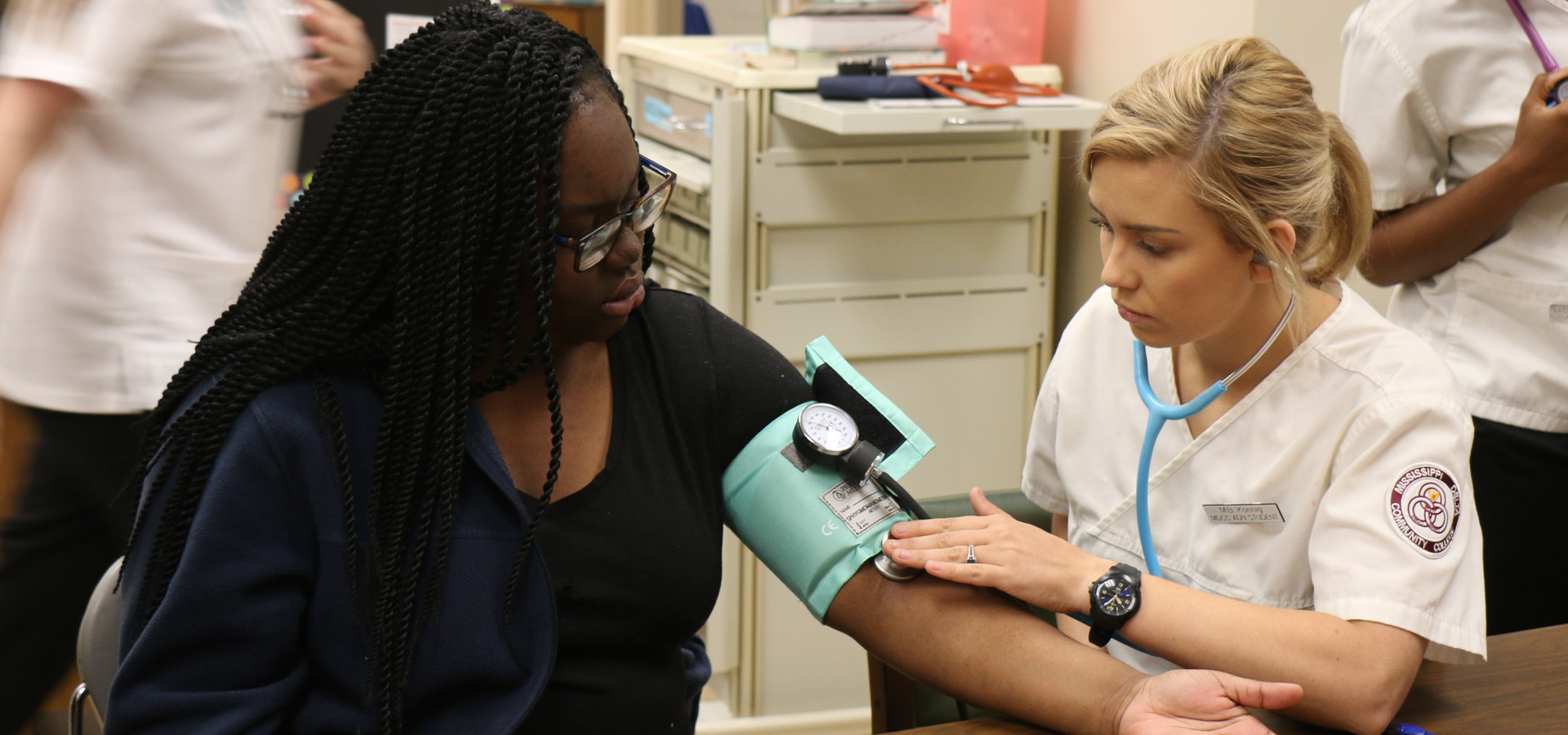 Start your career in Health Care
Health Sciences
Start your career in Health Care
Health Sciences
Health Sciences
The Health Science Division is comprised of Associate Degree Nursing, Dental Hygiene Technology, Medical Laboratory Technology, Physical Therapist Assistant, Radiologic Technology, Practical Nursing, Health Care Assistant and Phlebotomy.
The Health Science programs provide a variety of options for students who wish to enter the healthcare job market. Students who successfully complete Health Science programs are prepared to take national and state licensing or certification exams for practice in the designated discipline.
Click on the application packet of the program you are interested in.
TEAS Testing Information
The TEAS Test must be taken before the application due date and can only be taken 2 times, 45 days apart during the application year.
TEAS Tests will be offered by Remote Proctored (Virtual) or In Person on the MDCC main campus. You must meet certain technical requirements to take this exam remotely. Please ensure that you are able to meet the following technical requirements:
Microphone: Any microphone, either internal or external
Webcam: 320x240 VGA resolution (minimum), internal or external
Desktop or laptop computer - NO iPads, tablets, or phones are to be used
Google Chrome web browser
The cost of the TEAS test is $115.00 (Remote) or $105 (In Person) and is payable only by debit or credit card at the time you register. The last day to register is 72 hours before your desired test date. Due to high volume of testing please plan ahead as remote proctors may not be available on short notice and on campus testing is limited to four dates:
November 10, 2023
November 11, 2023
February 9, 2023
February 10, 2023
On campus testing will be held in Horton second floor room 206.
To register for testing, please visit www.atitesting.com.
Please follow the instructions on this TEAS Registration Guide.
TEAS Workshop Resources
TEAS Academic Skills:
PDF (1.3mb) | PPT (11.3mb)
TEAS Math Test Prep:
PDF (2.0mb) | PPT (6.0mb)
TEAS Science Test Prep:
PDF (261kb) | PPT (220kb)
---
Virtual Information Session
Curious about MDCC's health science programs? View our virtual information session below! (PowerPoint file)
For all health science applicants taking the TEAS remotely or at a different location: Send your TEAS scores to MDCC after you test. You can log into your account, select SEND TRANSCRIPT under your TEAS activity, select MS Delta CC RN or MS Delta CC PN. Either will send your transcript to all MDCC Health Science programs.
The acceptance of transfer students into health science courses is based upon the following:
space available in the specific course being requested
evaluation of the applicant's college transcript and course materials including: appropriate grades in all course work being considered for transfer comparable content, semester hours, and clinical experiences in courses being considered for transfer
letter documenting good standing from administrator of the transferring program
ability to meet all MDCC requirements for graduation
individual program guidelines
Students applying for admission into health science programs must meet the general college admission requirements. In addition, each program has individual requirements. Students wishing to apply to a specific program should consult the Policy of Admission to Health Science Programs and admission requirements specific to the individual program. Due to accreditation requirements, changes may occur in the curricula, course offerings, and course content for programs. It is imperative that students seek advisement on course requirements and selection each semester.
Many students choose to take specific required academic courses prior to applying to health science programs. While this is encouraged, it does not ensure admission to the actual program. Applications to the health science programs are evaluated on a competitive basis.
Mississippi Delta Community College, Health Science Division, complies with all applicable laws regarding affirmative action and equal opportunity in all its activities and programs and does not discriminate against anyone protected by law because of age, color, disability, national origin, race, religion, sex, handicap, or status as a veteran or disabled veteran.
REGULATION 34 CFR 668.43(A)(5)(V)
Per federal regulation 34 CFR 668.43(a)(5)(v) institutions are required to publicly disclose whether programs that are designed to lead to professional licensure or certification meet the educational requirements of all U.S. states and territories. Mississippi's community colleges offer several programs leading to professional licensure and agreed to collaborate, where applicable, to reduce duplication of effort and to ensure system-wide compliance with federal laws, regulations, and the State Authorization Reciprocity Agreement. Through reasonable and good faith effort, research has been done to determine whether or not each program meets licensure requirements, does not meet licensure requirements, or has not yet been determined for each state. Licensure and certification requirements are set by agencies that are not controlled by or affiliated with Mississippi's community colleges. These requirements, state laws, regulations, and policies can change at any time. If a program does not meet requirements or is undetermined, students should contact the Board in each state for more information.
Mississippi Community College Board Professional Licensure Disclosures